Weddings at Shiv Vilas Palace
Rooms : 96 (55 Elegant Room,07 Elite Rooms with Terrace, 16 Regent Suites,16 Regal Suites,02 Luxury Suites)
Venues :-
Presidential Ball - 400 Theater style & 120 U Shape, Chancery Hall - 100 Theater Style & 40 U Shape, Chancellor Hall - 20 U-Shape, Helipad lawn - 700 Pax, Front lawn one - 600 Pax, Front Lawn two - 600 Pax, Main Polo lawn - 3000 Plus Pax
Average Room Rate : 18000 + Taxes Onwards
Average Food Rate : 2000 + Taxes Onwards
Marriages in India elegantly combine romance with splendor. The celebration of this most important ritual of life requires an equally good venue for and there can't be a better place than palace events in Jaipur. While deciding a venue most of the couples love to have their royal style marriage at Shiv Vilas, Jaipur, as it is an amazing venue for nuptials. Its overwhelming interior and classy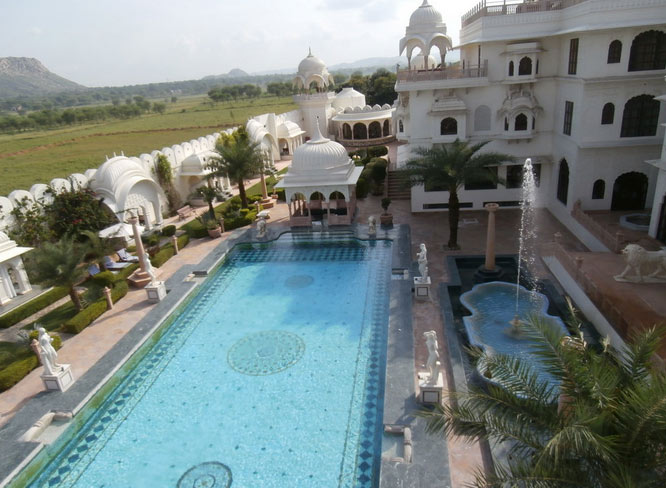 architecture qualifies it as an amazing palace for functions. This palace truly realizes the dream of a perfect ceremony.
Set amidst the amazing backdrop of Aravali hills, the majestic palace is magnum opus of architecture. This magnificent building is suitably fitted with state of the art amenities making your event a dream come true. The bride and groom to be are all gaga about D-Day at this Palace.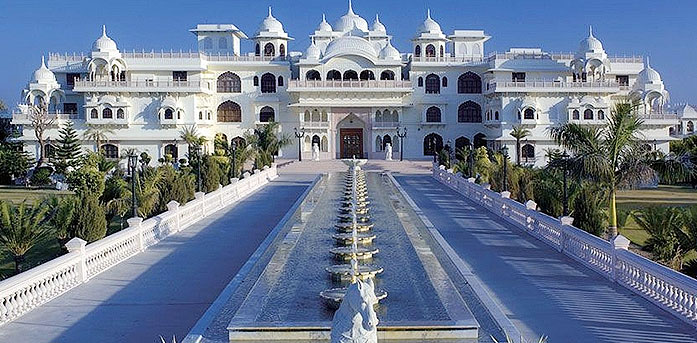 In recent years, this palace has played a perfect host to numerous Indian and NRI weddings.
With a number of well furnished rooms and luxury suites, this palace turned hotel has become a perfect cut for regal touch. To deal with arrangement part of the functions, there are various professional planners in Jaipur who can make your ceremony a celebration to cheer for long. Right from booking the venue to decorating it and hiring the well known caterers, they can arrange everything for your D-day.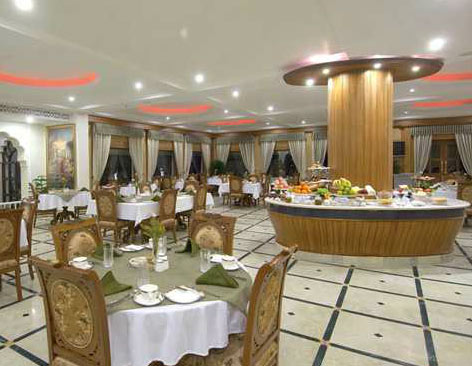 So you can take seven vows at this one of the most exquisite palaces in India.
Address
Kukas, Jaipur-303101, Rajasthan, INDIA