Wedding at Samode Haveli
Average Room Rate : 15000 + Taxes Onwards
Average Food rate : 1200 + Taxes Onwards
Every bride or groom-to-be has an innate desire to celebrate their big day with royal splendor. The city of romance and bravery Jaipur has a string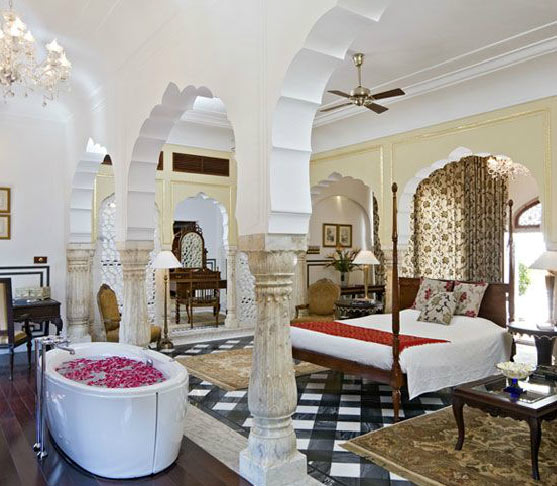 of outstanding venues that are perfectly in sync with the spirit of a glittering nuptial. Keeping up with this spirit of nuptials, Haveli in Jaipur invite couples for a marital bliss in its imposing premises. With a fine combination of indoor and outdoor venues, this haveli is a tailor made destination for marriages. Its sublime beauty seamlessly fuses with the razzmatazz of the ceremony to imbue you and your invites with sweet memories of glittering nuptials. Events at this Haveli are becoming hit-it-off with the new-age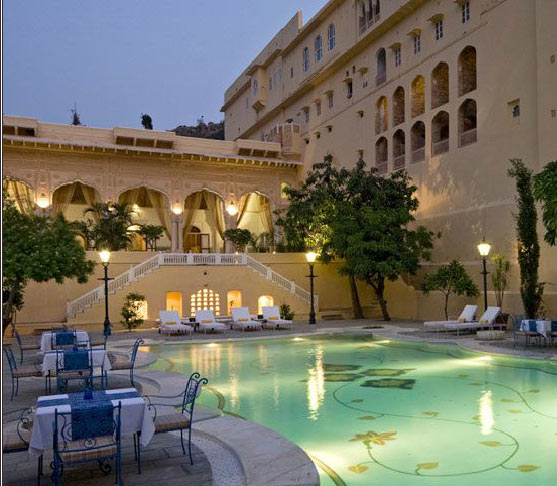 couples as it offers amazing set up for the main day.
This more than 150 year old haveli that was once Samode Royal family's uptown residence reminds you of its glorious past. Period furniture, antique art works and cordial hospitality gives an authentic touch of regality. This elegant palatial mansion has been beautifully transformed into a hotel and now providing spectacular set up for to get hitched. Its striking ambiance coupled with imposing exterior makes it a temptation hard to resist.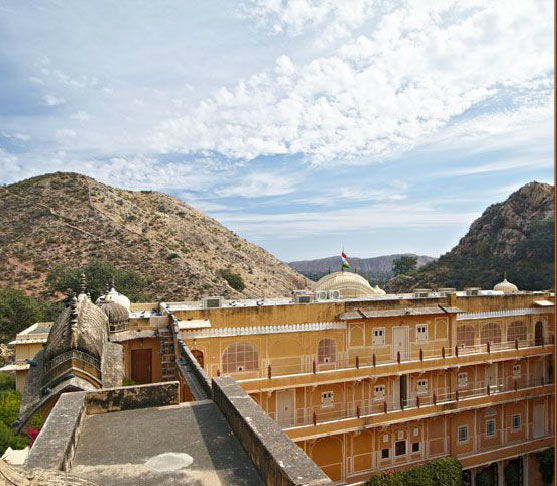 Your guest and invites are sure to enjoy every moment of the most important day of your life. Various rituals of ceremony appear at its best during your 'I Do' at this haveli.
The Haveli equipped with a stylishly adorned dining room, ventilated verandah and an elephant ramp has all the making of a stylishly regal venue for the nuptials. So enjoy your seven vows at this Haveli with its splendor.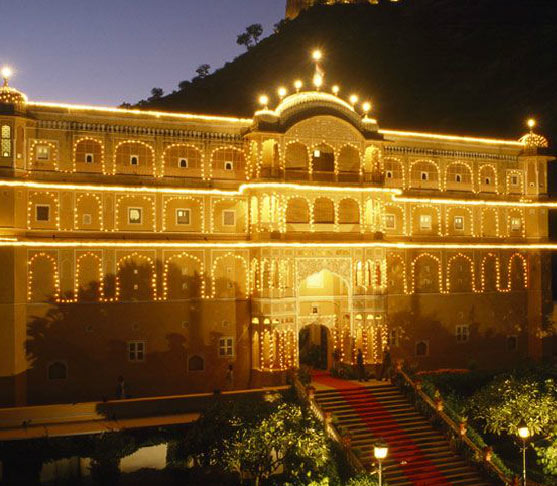 Address
Gangapole, Jaipur - 302002,
Rajasthan, India