Weddings at City Palace
The day you get into a wedlock is going to be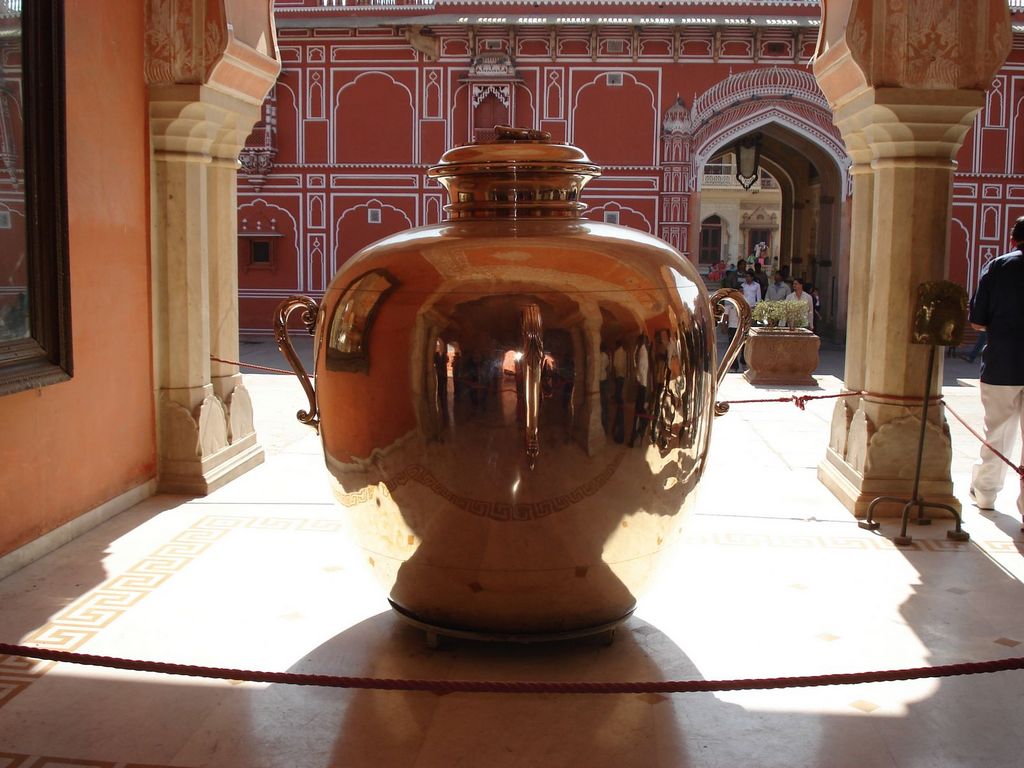 the most special one for you and you must be looking for an ideal venue to grace this most important day of your life. Palace complex consists of 'Chandra Mahal' and 'Mubarak Mahal' subsequently offering cavernous spaces for glitteringand glowing wedding ceremonies marked by joy and enthusiasm. This palace is an ideal fusion of Rajput and Mughal architectural styles. An event at this royal Palace is no less than dream-come true for those who wish to get hitched in the most lavish ways. Besides palaces and forts, there are large open spaces -where ceremonies can be celebrated with great joie-de-vivre.
Owing to its unique appeal, the aura of palace in Jaipur refuses to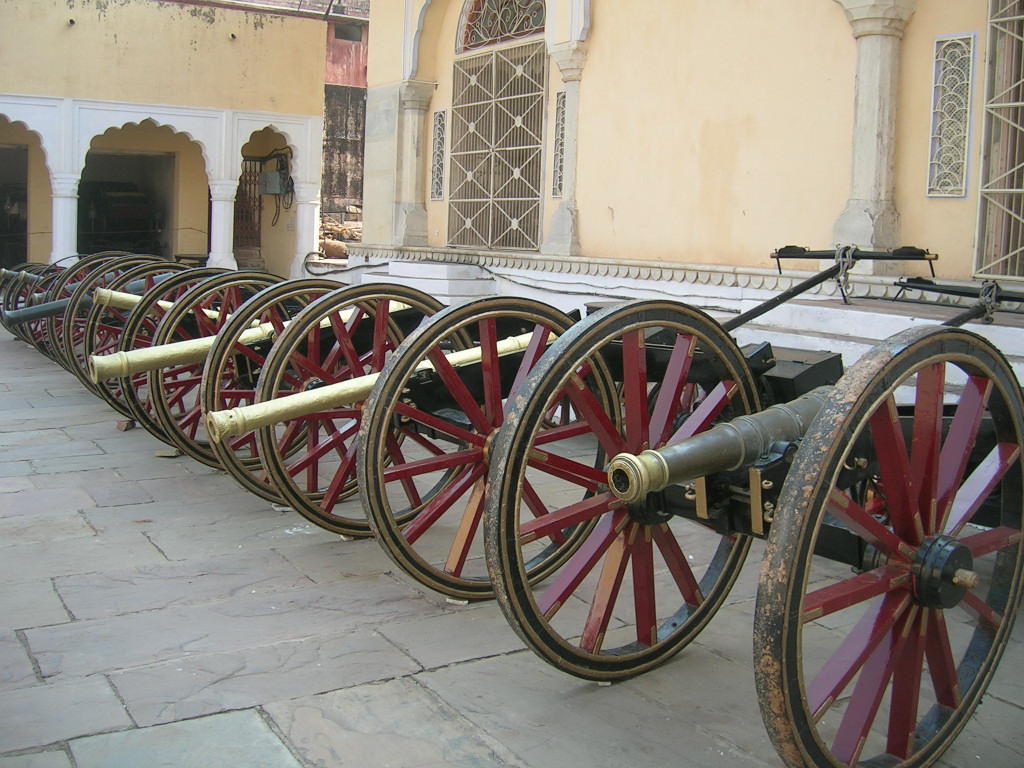 fade away or die out. Lies in the heart of the city, the palace is highly sought after among the couples for glittering nuptials. With an ample complex and two palaces in its compound, the city has enough space where grand functions can be organized. The palace is a beautiful museum. There are various antique things that still give this place a reflection of its royal past. Textiles, paintings, manuscripts and extraordinary weapons are on display at this palace. Couples from all across world prefer to have their ceremony at this Palace and its various amazing spots.
This palace complex has amazing entrances like Virendra Pol, Udai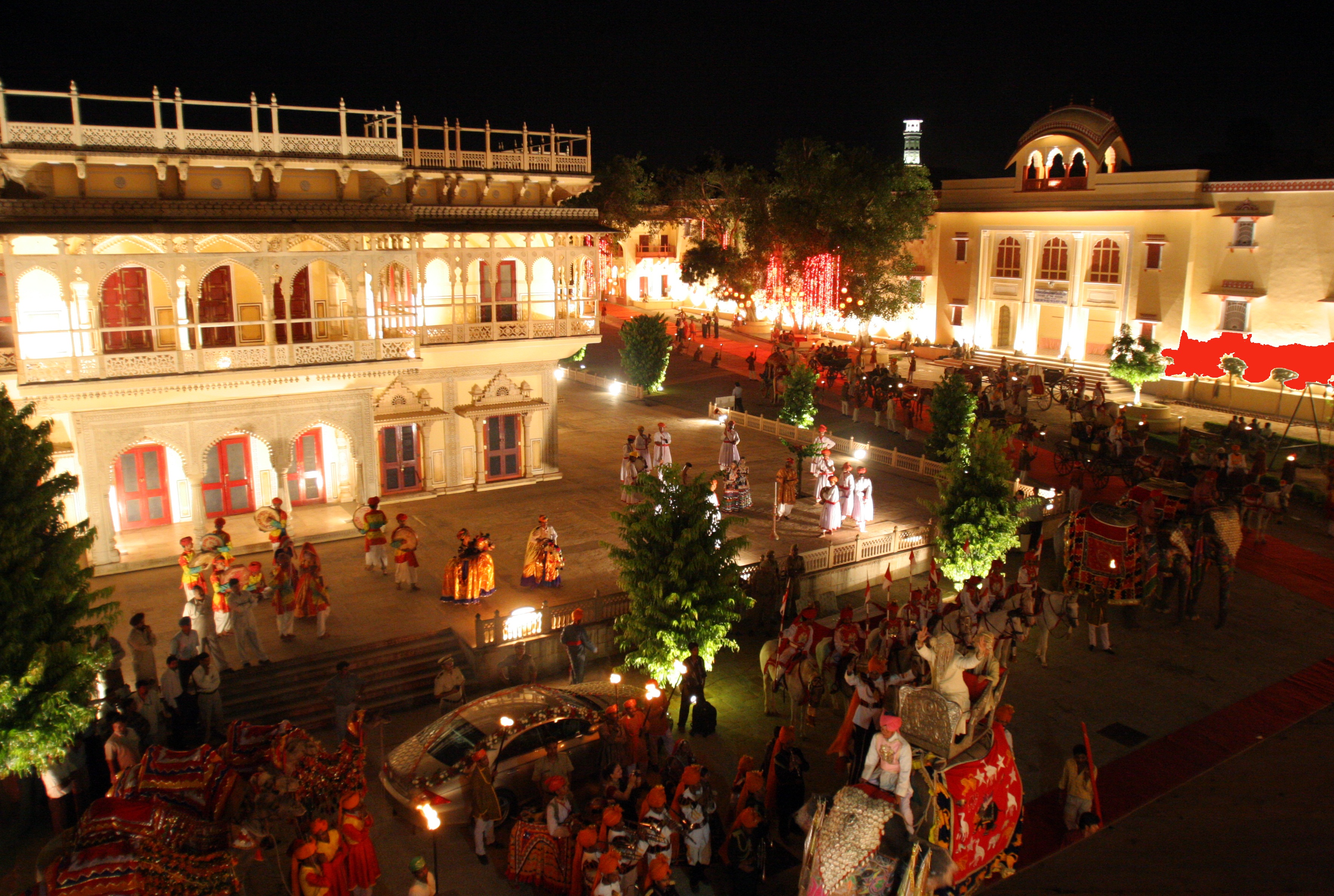 Pol and the Tripolia Gate. A large part of this palace is still inhabited by the royal family. The couples with dreams of fairytale wedding affair in its lovely areas can celebrate their D-Day at city palace. To make their ceremony a dazzling affair they can hire the services of our accomplished professional planner who can arrange everything for your D-day. So enjoy the marvelous marital bliss at City Palace, Jaipur.
Address
Kanwar Nagar, Pink City,
Jaipur - 302 002, Rajasthan, India
New creative ideas, eye for detail, ability to execute your wedding events with fineness. So, get in touch Goa weddings pvt.Ltd.with excellent knowledge of hotels. Enquiry Form or whats app/call @ + 91- 9650967799 or simply email on: info@back2culture.com for free, no obligation quote from us.