Weddings at Raj Palace


Rooms :38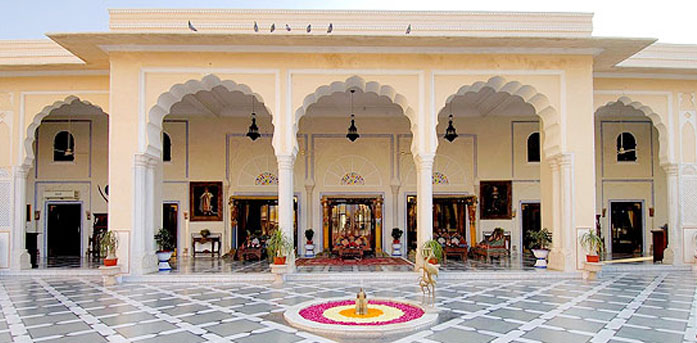 Venues :-
Indoor : Manoranjan - 50, Baithak - 125, Swapna Mahal - 110, Shikar badi - 15, Royal Lounge - 20, Diwan-e-khas - 130, Diwan-e-aam - 110
Outdoor : Charbagh - 600, Maharani Bagh - 600, Fountain Courtyard - 200, Moti Chowk - 100, Chess Courtyard - 60
The land of Maharaja's Jaipur has numerous amazing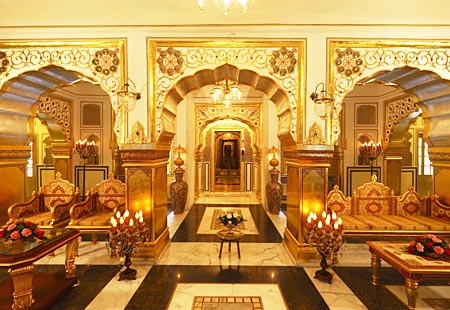 places that leave you awestruck at first sight. The city appears as an illuminating galaxy of stars, thank to its imposing forts and palaces that are carrying forward its regal legacy. Stunningly situated in the heart of the city, this is one of the best specimens of Jaipur's glorious past. Owing to its beauty and amenities offered, couples prefer to get hitched at this architectural marvel. Events at this royal palace are highly admired among couples as it imparts a dash of regality to this must beautiful celebration of life.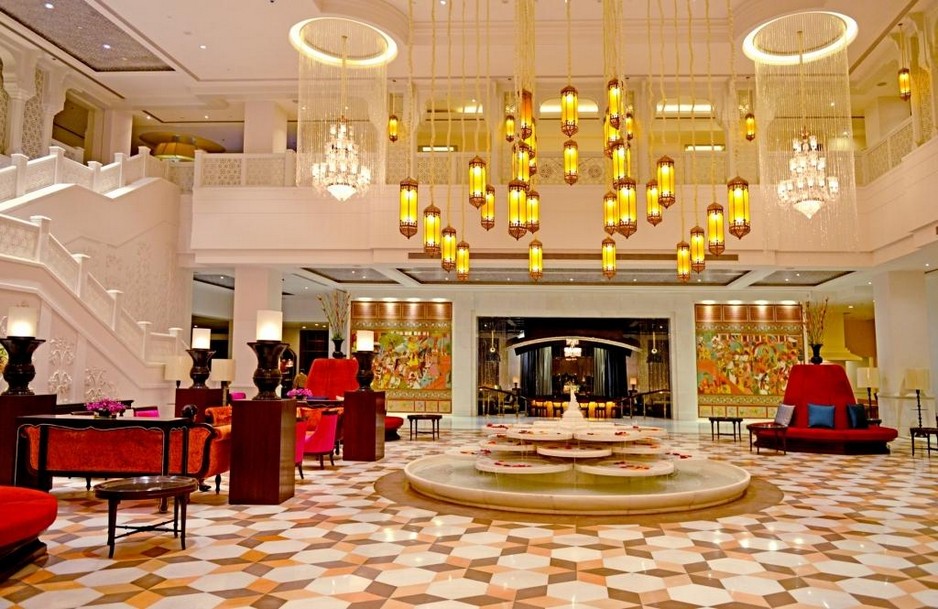 As marriages in India have gone back to culture and people are going for a lavish functions and hence a palace weddings is an obvious choice. This is ideal venue to realize the dream of fairytale events. You will often remember the moments of your ceremonies at Palace long after taking the vows.
Adjudged as one of the best heritage hotels in the world, this is one of the most admired venues for your dream events.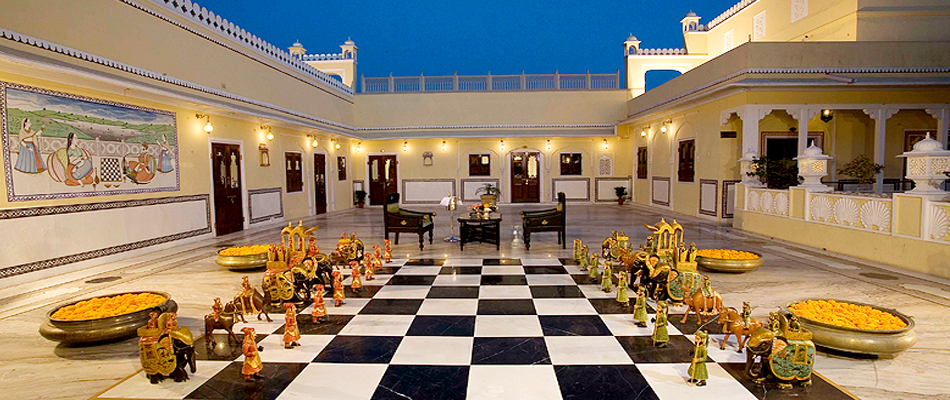 By taking marital vows here, you will be adding a regal touch to your marriage. Its splendid interiors and plush amenities have earned laurels from the guests. To organize the various colorful rituals there are elaborate arrangement at the hotel. This palace turned hotel has been restored to its pristine glory. If you want a vibrant ceremony at Palace and worrying about arrangement part, you can hire the services of a Jaipur professional planner. These event coordinators can make your ceremony an experience to cheer for long.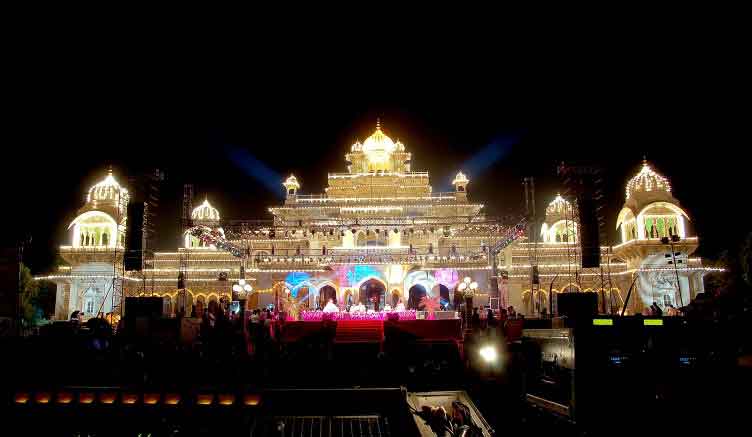 Address
Jorawer Singh Gate, Amer Road
Jaipur (302002), INDIA